The Late Reverend Jack Noble
January 12, 1946 - February 18, 2019
With the death of Pastor Jack, we are fortunate to have many visiting Pastors serving our church family. Their uplifting messages and support are guiding us through our transition.
Mark Aliapoulios, Director of Music Ministries
Kimberlee Aliapoulios, Assistant Director of Music Ministries
Mark Aliapoulios has been the Director of Music Ministries at Lakeside since the fall of 2006 and brings a versatility to worship in both traditional and contemporary contexts. His zeal for Jesus Christ is reflected in the desire to see the aesthetics of worship music impact culture.
He made his debut with the Boston Symphony at age 25 (on the same program as cellist, Yo Yo Ma). He has been heard in The Cleveland Orchestra, the Opera Company of Boston, The Shinsei Nippn Symphony (Tokyo), and the Athens Festivals. He has served as faculty at several major universities such as: Boston University, University of Miami, Florida Atlantic, New England Conservatory and served as Chair of Vocals at Palm Beach Atlantic from 2002-2006. In addition to his role as professor, he is currently Artistic Director and principal conductor of The Choral Society of the Palm Beaches.
He is married to Kimberlee and they have six children. Kimberlee serves as the Assistant Music Director at Lakeside.
Kerry Gallagher, Administrative Assistant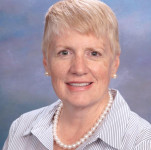 Jan Monroe, Church Custodian
Tom Hobbs, Treasurer,
Fran Thew, Clerk of Sessions,
Christa Tiedge, Moderator of Board of Deacons